Last year around this time I wrote a post to celebrate the Ghost Blogging system's 2nd Birthday. And now it's time to wish Ghost a Happy Birthday again.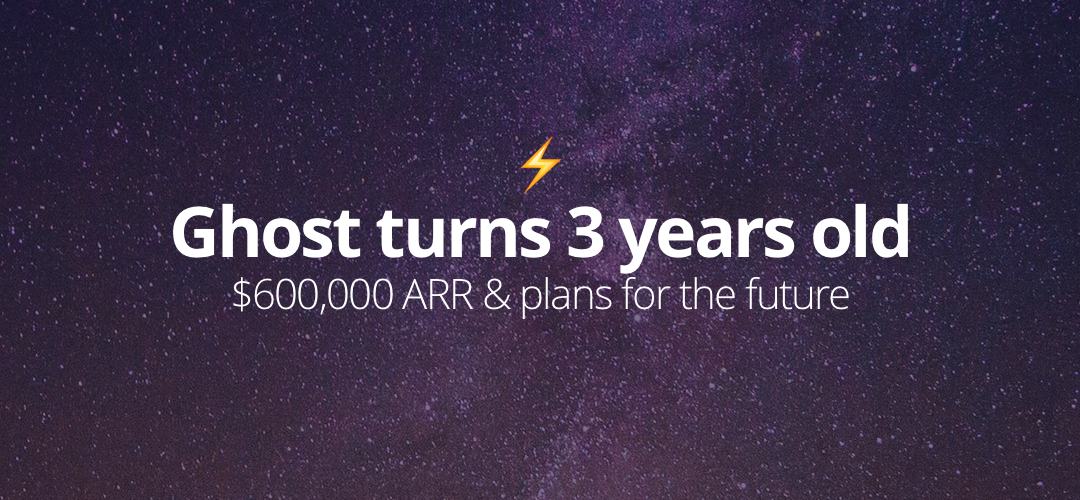 Reading the 3rd Birthday Post from John O'Nolan, a few things stand out.
Paying Down Debt
Ghost's 3rd year was largely about paying down technical debt and preparing a solid foundation for great things to come. A migration to DigitalOcean also occupied a lot of time I'm sure. The new virtual home for Ghost is excellent, and the dev ops choices made are a great example for others to follow. These moves are sure to pay off in year 4.
Business Move
Keeping with the theme of laying a solid foundation for the business, the decision was made to re-domicile in Singapore. Again, the foresight to make this move now and provide a solid physical home for Ghost as a business is going to benefit everyone who uses the Ghost platform.
Desktop Tools
Finally, the new desktop blogging tools introduced recently should provide some highly-desirable features in the future, such as an offline blogging experience.
Year 4
Here's to a great year 4 ahead for Ghost!